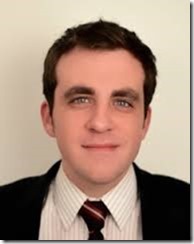 start;
Obama's Quiet Change To The Definition Of 'Spouse' Is Going To Have Far-Reaching Consequences
Political Reporter
The Obama administration re-defined the word "spouse" Tuesday to include gay couples.
The Department of Labor quietly issued a new 52-page regulation, to be published in the Federal Register Wednesday, updating the term "spouse" to include gay couples so that gays now get job-protected leave from work to care for their gay partner or partner's children or parents under the Family and Medical Leave Act.
The new definition applies to all gay couples who were legally married in states where gay marriage is legal, regardless of whether or not they now live in states where gay marriage is not legal. The IRS also adopted this "place of celebration" definition of residency after the Defense of Marriage Act was struck down at the Supreme Court.
The regulation is rife with progressive editorializing:
"The Department of Labor's (Department) Wage and Hour Division (WHD) revises the regulation defining 'spouse' under the Family and Medical Leave Act of 1993," the regulation states. "Because of the Supreme Court's holding in Windsor that section 3 of DOMA is unconstitutional, the Department is no longer prohibited from recognizing same-sex marriages as a basis for FMLA spousal leave."
"…the Department is aware that the language surrounding marriage is evolving and that not all married individuals choose to use the traditional terms of husband or wife when referring to their spouse."
"The Department intended the proposed definition to cover all spouses in legally valid marriages as defined in the regulation regardless of whether they use the terms husband or wife. The Department adopts the definition of spouse as proposed."
"Legal recognition of same-sex marriage has expanded rapidly and the Department anticipates that the number of States and countries recognizing same-sex marriage will continue to grow."
Follow Patrick on Twitter